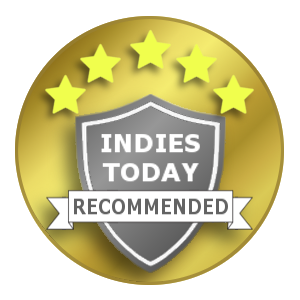 I love reading reviews. Especially when a reader seems to have really connected with my writing, but even when they didn't. I've been fortunate that the vast majority of the reviews I've read so far have been positive, or, where more constructive in nature, they have at least reflected some of the comments that I had expected to read. I don't think that any review has shocked me too much, but it is great to see people with honest feedback.
I got a quicker-than-expected review from Indies Today – and my book is currently on their front page!
https://indiestoday.com/on-swift-wings-by-brett-m-wiens/
This is one of my favourite reviews as the reader really seemed to have connected with the style, the humour, and the overall narrative. This is the kind of fuel that helps push me to keep going, and I appreciate the review from Nicky Flowers at Indies Today. I'm so thankful for everybody who has read, is reading, or will read my book, and even more so those who leave reviews!
Thank you all so much. I'm making progress on my next, related project, and with Audacity, I hope that within a couple weeks here I'll be able to draw back the veil of secrecy and share it with the world.
BW