100 copies of On Swift Wings are available to win via Goodreads (Kindle Version.) If you've been on the fence about getting a copy, put your name in here and try to win a free one!
It is an implied condition that when you finish reading it, you provide an honest review. I'm really excited to see what people think of it. Early reviews have been very positive (4-5 stars.)
https://www.goodreads.com/giveaway/show/302467-on-swift-wings-the-travails-of-cygnus
You probably need to sign up for a Goodreads account, which if you aren't familiar is a huge community of book readers. People share what they want to read, what they are reading, what they have read, and reviews. You're welcome to connect with me on Goodreads here as well. It is another public forum where you can ask questions or discuss the book. A favourite activity for me is discussing the book with my friends who are actively reading On Swift Wings right now and hearing their thoughts about various subjects and ideas presented therein. All interaction there is helpful as well. Engagement helps keep things relevant. It would also be really cool to hear some cross-talk among readers as well.
https://www.goodreads.com/author/show/19267796.Brett_M_Wiens
Other Marketing Stuff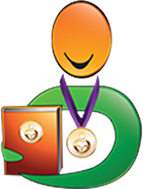 I mentioned that On Swift Wings has been nominated for a number of awards in categories like Debut Author, Literary Fiction, Fiction, Fantasy, and Adventure on ReaderViews.com, IndieReader, and Readers' Favorite. A few of them are progressing. Readerviews and IndieReader are closed for new entries, while Readers' Favorite closes on June 1. Fingers crossed.
One thing that I definitely didn't know about when I started this was marketing. I honestly thought that I could just publish a book, somebody would read it, pass it on to the right person, and it would catch on all by itself. This has unsurprisingly proven to be naive, as a million other books are hoping for exactly the same thing. This is why I need your help to pass on the word and review the book (hopefully positively.)
I'm formulating a more detailed plan now, and it is wimpy and simple, but still miles ahead of where I started, comments and advice are always welcome.
Step 1 – Get the book into people's hands.
I got it out to a number of friends early hoping to get reviews, I've added the above giveaway, I tried an Amazon giveaway. I've donated books to libraries and schools. Right now, the goal is to get people to read the book.
Step 2 – Get reviews and get known
I underestimated how important reviews were at first, I wanted to get reviews (and still do) but it dawned on me a while ago that nobody is dropping money on a book that has no reviews or that wasn't recommended by a trusted friend. I'm pursuing this more actively now, through the giveaways and contests. If I can get a dozen reviews, that would help immensely. When people start to see that a book is well reviewed and that most people like it, they are more likely to buy it.
Step 3 – Advertise
Once the book has sufficient reviews and maybe an award, advertising should help a lot.
Step 4 – Publish a new book
This is a long way off, no doubt, but continuing the momentum and restarting the cycle should help.
Thanks everybody once again for your support. May your world always grow!
BW