July 31, 2019
Once I had decided that I was going to self-publish, a whole new world opened up. Without a traditional publisher, and keeping away from vanity publishers, I would need to research, find, hire, manage, and pay each of my various contracted freelancers myself. I have mentioned before that I really didn't know anything about publishing at the start, and totally overestimated my own abilities. I'm OK with that, I'd rather think I can do more than I can and pull back when I realize my own limitations than to underestimate myself and achieve less than my potential. At basically every stage where I ultimately hired a service provider, I experienced the same or a similar process.
Stage 1 – I will do it myself!
Original plans called for me to do everything. I was going to plan, write, edit, and format the book. I was going to draw my own cover art and market the book on my own. Tag me as arrogant, but I wanted to try all of these, and I felt like I could do a good enough job if I tried hard enough. I am ok at all of them, but I definitely didn't know what I didn't know.
Stage 2 – Research requirements
Unlike a school project where a teacher tells you all the things that need to be included, there is no definitive requirements document explaining what you need to do to properly edit a book, format the interior, and design a cover. Even now that I'm done, and properly understand the end requirements from experience, I'm not sure that I could properly do any of these myself. Anyway, I researched each one before I gave them all a first try. A blessing and a curse of writing is that the other people who are experts are also writers. They like to write, a lot. There are a lot of resources out there (like this blog is turning into) of people who are eager to tell you everything about their experience. Many of them have written books about how to write books and have them published, I'm not planning on doing that, but rather than a calm stream of helpful advice it is a bit more like a tidal wave of information. Once I had found her, my editor helped to filter some of the more important things. I can't emphasize how valuable it is to have a guide on this travel.
Stage 3 – Try and try again
I edited my book several times myself, checking for grammar, consistency, idiocy, structure, content, etc. I made several book covers, sought feedback on my Facebook page, edited, and refined them. I formatted my own document using a template I bought online. I took each part as far as I could manage. I did my best, and I felt I did OK, but not good enough. I resolved early on that I would not let myself say, "imagine if I had actually…" like an athlete who sabotages himself before a big race. I wanted to run right through the finish line. The right way to do that is to get the correct people on my side.
Stage 4 – I shouldn't do it myself!
I concluded that I couldn't get it sufficiently edited for a professional product. I came to the same conclusion that for a good book, a properly created cover was necessary. With the formatting, I felt confident that I could put a reasonable product together on my own experience, and I think I did come up with something passable. I trusted my editor at this point, who suggested that proper formatting would be a worthwhile investment.
Stage 5 – Research the freelance market
There are a lot of freelancers out there in every field. Whether for editing, cover design, formatting, etc. I wanted to find people compatible with my communication style, who were interested in my book. I did a lot of research, I searched on Editors Canada for Calgary-based editors and found a few people to talk to, I polled my network to see if they knew anybody and drummed up a couple names from there. For the cover design, I considered doing a design competition, but pulled back on that idea when it became clear that experiences there varied dramatically, with all parties generally being dissatisfied with the result, both the artist who feels undervalued and the buyer who doesn't feel like they got what they wanted. It also hardly feels fair to ask hundreds of people to do the work and only have one or two get paid anything for their troubles. Ultimately I found a few people online who had done a number of covers that I quite liked. Formatting was easier, my editor recommended someone she had worked with and I trusted her judgement.
Stage 6 – Contact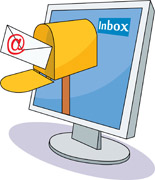 With the exception of the formatting, which was done on my editor's advice, I had the same thing happen with both the my choice of editor and book cover design. I contacted several people about doing my editing and my cover design. In both cases, the person who I had thought would be my likely first choice rejected the contract.
The first editor to whom I spoke said that I had done a great job of staying very true to the original in terms of tone and voice, and that her editing style was better suited to a close narrative distance. The second editor, who I ultimately picked, was Bobbi Beatty of Silver Scroll Services. When I got in touch with her she wrote me a novel of advice even before I hired her. I felt like she was thoroughly engaged immediately, and I liked her communication style. She seemed interested and excited. I told my wife that I think I had found my editor.
A similar thing happened with the cover design. I found a group that I thought had done some really great covers, but when I contacted them with my book and idea they told me that because my book included 'fantasy' worlds and characters, they would be unable to source appropriate images. I don't hold any malice about this, they didn't understand my book, and obviously weren't familiar with Gulliver's Travels. I pushed on and found a great team at JD&J Book Cover Design. They responded virtually immediately, gave me a timeline and details, took my information and ideas. As with Bobbi, I felt confident with these guys that I had the right people for me.
Stage 7 – Contract
This was pretty easy in every case. Each of my team requested some percentage of the contract up-front. I wanted some details like non-disclosure agreements to protect my own work. (As with most first-time authors, I was unreasonably afraid that somebody was going to steal my ideas.) Each of them provided me with the cost up-front, the timeline within which they would get the work done (and all of them succeeded in completing on schedule) and communicated with me any issues or concerns.
Stage 8 – The Waiting Game
Oh man this is a hard part. Sending something I'd worked on for so long to the editor, formatting, and even book cover designer was like sending my kid to their first summer camp… which I haven't done yet, so I can only imagine. I told each of my team that I wanted to be the model client. I promised to pay them immediately upon receiving the invoice, to respond promptly to any questions, and to not pester them. I asked them to take their time and do a great job, rather than worry excessively about hitting deadlines. I meant it! I even said that if the book was bad, to just tell me that. I meant that too!
Once the manuscript was out of my hands, I couldn't do anything about it until it was returned. Every day felt interminable. I waited with bated breath, unsure, and lacking confidence that somebody wouldn't come back and say, "your book is awful." Even though I had told them not to worry about deadlines, I still had them circled on my calendar hoping that they would meet them anyway. (they did)
Stage 9 – Final refinements
At each stage, there is always a little back and forth as some details are touched up. A little font change here, a couple last questions about the edits, a few details on the cover, etc. As I had chosen people with whom communication was easy, these refinements went smoothly and quickly. As well as I could have hoped. Ultimately, I was very pleased by the results.
Stage 10 – Payment
promised I would, and I believe that I did pay each of them within a couple hours of receiving their invoice. I know it is important to be paid promptly. One way to show respect and appreciation is to pay quickly.
Stage 11 – Thanks
I can hardly emphasize how valuable it is to find the right people for your team. I wouldn't have nearly the final product today that I'm proud to say is mine without all their help. They were worth their weights in gold.
Bobbi, my editor, was my MVP. Beyond cleaning up my rambling, comma-soaked, first-timer manuscript, she provided the guidance and feedback that I increasingly realized I desperately needed. Her ability to match her edits to the tone and voice that I desired was fantastic, her comments and direction were right on point, and her attitude was brilliant. I would strongly recommend her, and when my second book is complete, I will certainly get in touch with her again.